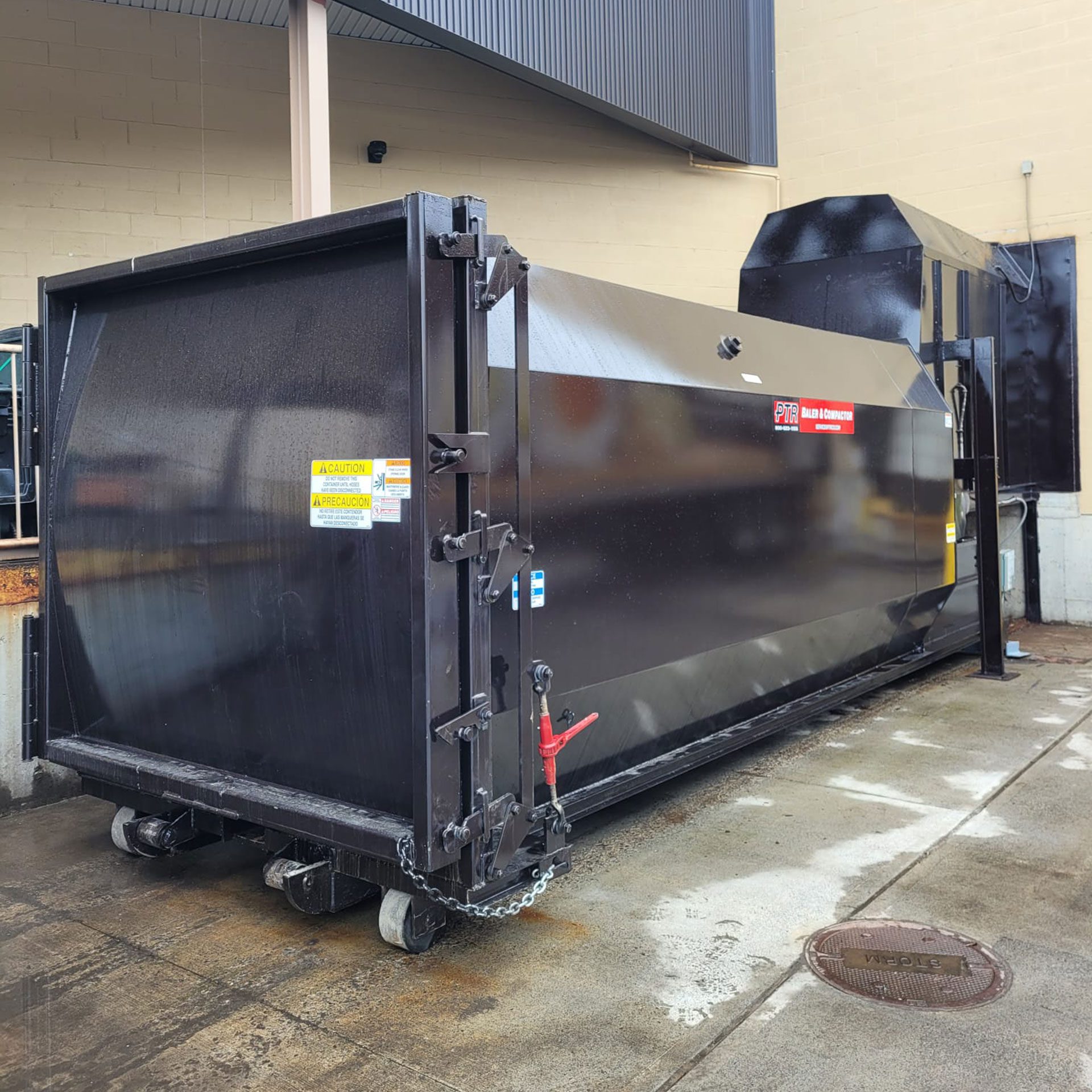 Recycling & Green
Waste Management

---
Call to purchase waste and recycling equipment for your warehouse
---
Waste and Recycling Equipment
for Buffalo, NY; Erie, PA & Beyond
---
Viking Logistics LLC provides recycling and green waste management repair services, as well as the installation and sales of new vertical balers, bale wire, trash compactors, and more. It's extremely important for your company to handle these things in the correct way. Failure to do so may result in fire, disorganization, and lessened productivity. With over 20 years of experience, we are proud to be the local company that can take care of these things in a professional, responsible manner in Buffalo, Niagara Falls, Batavia, Jamestown, Cheektowaga, West Seneca, Lancaster, North Tonawanda, Amherst, NY and Erie, PA. Simply put, we are a one-stop shop when it comes to waste management. We welcome you to contact us today to discuss your waste and recycling equipment needs or to schedule a service such as dumpster and trash compactor repair!
RECYCLING SERVICES
Our team is proud to be able to provide recycling and green waste management services to those throughout the Western New York area.
WASTE AND RECYCLING EQUIPMENT
Services include installation and service of balers, compactors, dumpsters, and loading dock equipment.
REPAIR SERVICES
When something goes wrong with your waste or recycling equipment, you can count on us to fix the issue.
BROKERAGE SERVICES
We can help you get the equipment you need for an affordable price.
We Have the Equipment You Need
at a Budget-Friendly Price
Viking Logistics LLC serves all of Western New York, including Buffalo, Niagara Falls, Batavia, Jamestown, Cheektowaga, West Seneca, Lancaster, North Tonawanda, and Amherst, NY. We also serve the Bedford and Erie, PA areas of Pennsylvania. Contact us today if you're in need of sales, installation, or repair services when it comes to the following:
Bales
Shredders
Compactors
Sorting Systems
Conveyor Systems
Dock Pads & Shelters
---
SEE MORE SERVICES
CONTACT US TODAY
FOR YOUR WASTE MANAGEMENT & RECYCLING NEEDS
"*" indicates required fields